ERASMUS+ Cooperation partnerships in adult education
2022 – 2024
Our focus within informal adult education is to introduce practical workshops in a range of different creative practices or channels. We believe that when people connect through these different practices – voice; weaving; movement; writing and environmental work; people can meet, see and hear each other in new and extraordinary ways. When safer spaces are created, trust can be built beyond languages.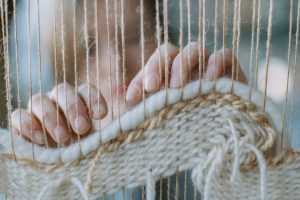 During the first stage of the project, the international partners are invited to share their expert practices, methodologies and approaches and search for connections between and across the fields of research which are often experimental and emergent in nature. Practices and lineages explored on this project include: the vocal heritage of Roy Hart Theatre; weaving; the traditions of the Swedish herding call (kulning); Georgian polyphonic singing; Feldenkrais Awareness through Movement, creative writing, Vision Quest and perceptual practice.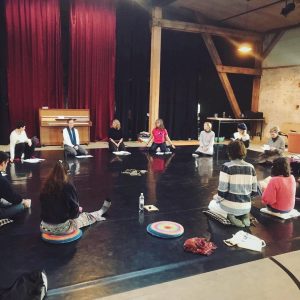 These activities and the collaborative research are then opened up to interactions and knowledge exchange with geographically marginalised local communities in a range of workshop, walks and exhibition settings, in the second phase of the project. You can find us in the small villages of Baranya county (Hungary), in the forests near Unnaryd (Sweden), the suburbs of Leeds (UK) and local communities in Amsterdam (Netherlands).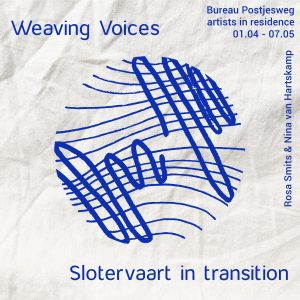 Follow the upcoming activities and the Weaving Voices Project Results on our social media pages:
https://www.facebook.com/WeavingVoicesCommunity
https://www.instagram.com/weavingvoices/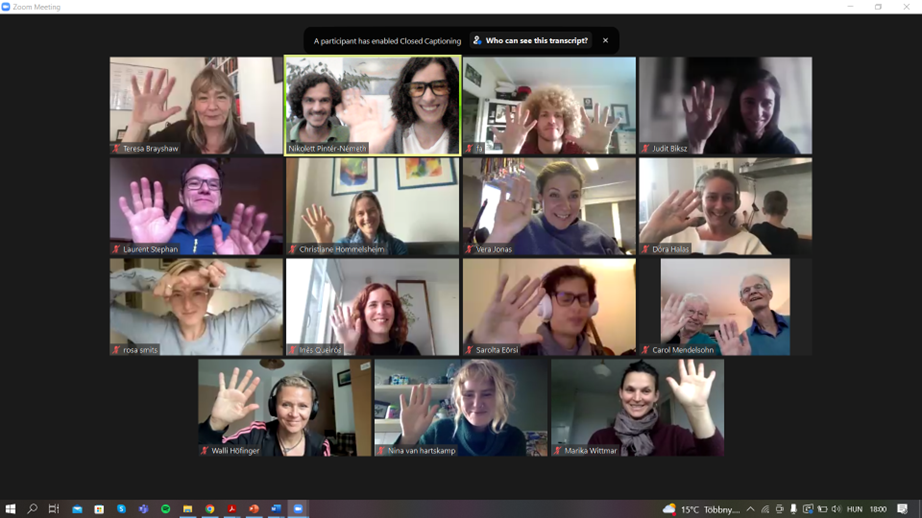 Funded by the European Union. Views and opinions expressed are however those of the author(s) only and do not necessarily reflect those of the European Union or the European Education and Culture Executive Agency (EACEA). Neither the European Union nor EACEA can be held responsible for them.